ACT is now the Authorised Centre for Teaching Knowledge Test, Cambridge
Asian College of Teachers (ACT), the leader in teacher education in Asia is now the authorised centre for conducting Cambridge TKT Exam all over India. TKT is the acronym for Teaching Knowledge Test and is conducted by Cambridge, which tests your basic teaching knowledge. The test comprises of three core modules, with one test for each. Cambridge English certificates are provided after the completion of each module. Each modular test has 80 questions and continues for 80 minutes and may be taken together or separately, in any order of the candidate's preference. All authorised TKT centres are inspected by Cambridge English Language Assessment ensuring that the centres meet their high standards.

Teaching Knowledge Test or TKT is appropriate for aspirants who are eager to develop themselves as teachers, and have little or no knowledge of the modern English teaching methodologies and approaches; the TKT test will certainly boost their teaching career and give it a solid start. All they have to do is to register and take as many modules as they want, over any time period. They will receive a Cambridge English certificate for each module they complete.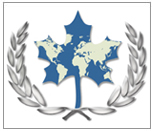 TESOL CANADA
Clear the TESOL Canada exam and get certification notarized by the Embassy
This is real value for time, effort and money
Experience a valuable input to your TESOL teaching career with certificate accredited by "TESOL Canada" - an association of educators, TESOL teachers, TESOL instructors, TESOL graduates, Board of Federal Directors and Provincial Representatives across Canada with both national and international representatives. TESOL Canada is the registered founding member of TESOL Québec, TESOL Ontario, and TESOL British Columbia. Internationally TESOL Canada is an associated member of TESOL U.S.A., TESOL European Union EUTA, TESOL Asia, TESOL Middle East and TESOL South America.
Now all Asian College of Teachers TEFL / TESOL courses are accredited by TESOL Canada. Additionally you may further upgrade the value of your certificate by taking an additional exam called "TESOL Board Exam" from TESOL Canada at an extra exam fees. TESOL Canada programs are approved by the Ministry of Employment, Human Resources Development Canada HRDC, and authenticated through Ministry of Foreign Affairs for international use. This is a measure to ensure excellence in language training. But this is not mandatory rather meant for up gradation.
Students may also avail the opportunity to validate their certificate through Indian Embassy in Ottawa (Canada) or Washington (USA). Indian students living in Dubai can also get the certificate validated by the UAE Embassy in Canada or USA. Click here to view certificate
The options for the certifications are as follows: