Live Online TEFL Course from Asian College of Teachers
ACT's Live Online TEFL Course has been designed keeping in mind the requirements of TEFL aspirants, hoping to collaborate with their trainers and peers but are unable to attend physical classes. These kind of tesol online courses are designed to provide such trainees with a simulated classroom experience that can be attended from any corner of the word and train them with the required knowledge and skills on TEFL and peers and build up their capabilities as a gifted TEFL teacher.
In the time of the pandemic when people feared to come out of their homes to school or college, live online classes became an instant savior and a great tool to conduct classes virtually. The advancement in technology has made our life easy and as a result, has gained huge popularity among the people.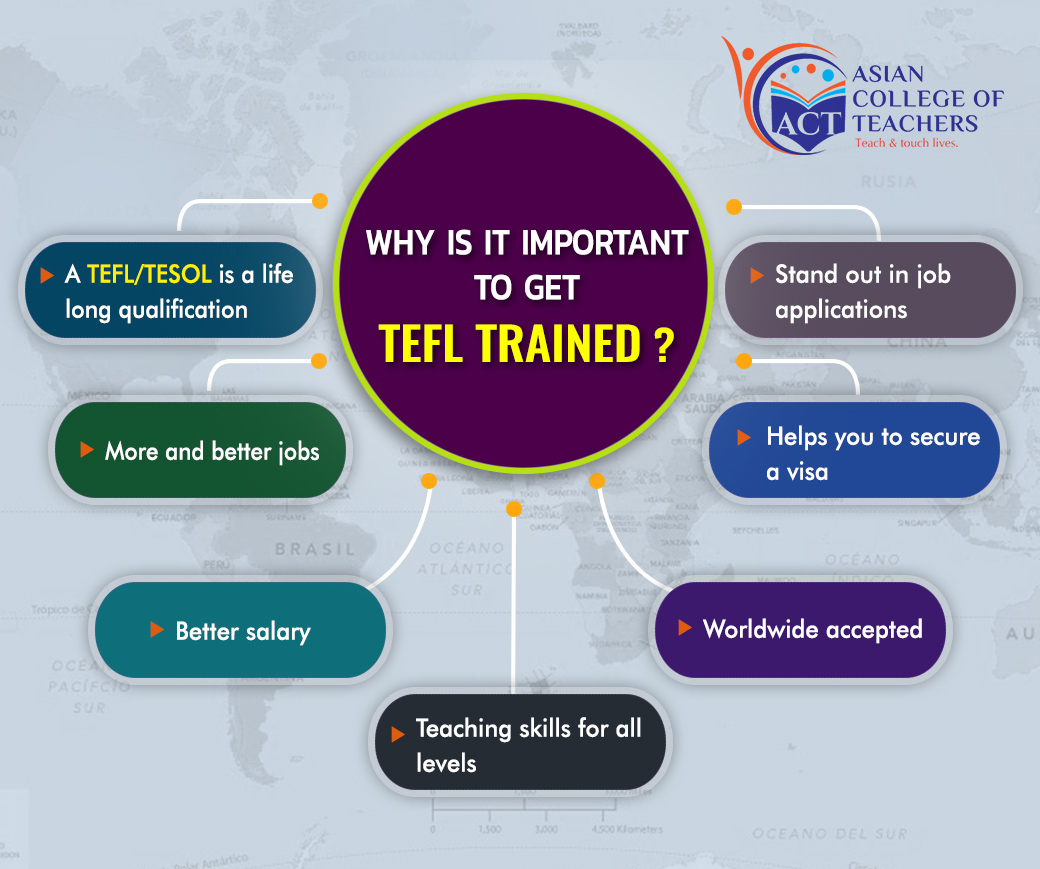 Live Online classes provide this great opportunity to those who are interested to attend live interactive TEFL classes online from the comfort and safety of their homes without the need to travel to attend classes. A stable internet connection and a communication device is all that is required for anyone to attend the now popular webinar-based courses and continue with their professional development from any part of the world .A recent study says that 51% of the participants found that webinar-based learning is as effective as classroom trainings or workshops if not more.

Our Live Online TEFL Course for online teaching is being offered keeping in sync with the increasing popularity of digital learning environments where students from various corners of the world are offered this opportunity to attend live classes on TEFL, conducted by our skilled trainers and participate in the live interactive sessions with them along with their associates and indulge in activities with the use of video conferencing technology.

Live online classes are quite convenient and cost effective as it saves both your time and money. Moreover, it gives you an in-class like experience, provides you the option of seamless recording, allows participants/peers of various kinds, access to knowledgeable experts, etc.

The main aim of ACT's live, TEFL course online is to enhance the professional skills of global trainers, teachers, administrators, who want to grow their career in ESL/EFL teaching with specialization in YL/BETT without any locational barriers. You can get online access to the live online course and online assignments along with live and interactive learning sessions with the TEFL expert.