Fees and Certification
The 120 Hour Onsite TESOL Certification Program from Asian College of Teachers in
Kolkata Course Fee - 50,000 INR (18% G.S.T, as applicable)
Kerala Course Fee - 55,000 INR (18% G.S.T, as applicable)
Bangalore Course Fee - 55,000 INR (18% G.S.T, as applicable)
Delhi Course Fee - 55,000 INR (18% G.S.T, as applicable)
Mumbai Course Fee - 55,000 INR (18% G.S.T, as applicable)
Goa Course Fee - 55,000 INR (18% G.S.T, as applicable)
Bangkok Course Fee – 55,000 INR (18% G.S.T, as applicable, Accommodation arranged by us at a nominal cost)
** We sometimes run special campaigns for Asian teachers, Please contact actglobalcourses@gmail.com / Call: 9073912938 for special fee information.
The program includes 3 weeks of rigorous classroom teaching where the trainee teacher learns both theoretical and practical sides of TESOL teachers training. The course curriculum covers those fundamental areas of TEFL / TESOL which are building units for a successful classroom ESL teaching. The curriculum is of an international standard and the TESOL certification has global acceptance.

Teaching practices in local schools provide the trainee ESL teachers with exciting challenges of teaching non-native students. These practices can be considered as their initiation into a successful teaching career.

Though the competitive global job market and the growing demand of EFL teachers prepares you with latest methods and approaches of TEFL, the subject knowledge is not applicable without a certificate. While seeking employment, a certificate has its own value. On successfully completing the TEFL courses, the candidates will be awarded a globally recognized certification from TESOL Canada and Training Qualifications UK (TQUK).


TESOL Canada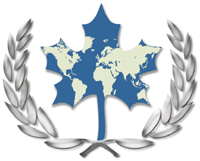 All Asian College of Teachers (ACT) TEFL Courses have been accredited by TESOL Canada - an international association of educators, TESOL teachers, TESOL instructors, TESOL graduates, Board of Federal Directors and Provincial Representatives across Canada with both national and international representatives. TESOL Canada programs are approved by the Ministry of Employment, Human Resources Development Canada HRDC, and authenticated through Ministry of Foreign Affairs for international use.

TESOL Canada is the registered founding member of TESOL Québec, TESOL Ontario and TESOL British Columbia. Internationally TESOL Canada is an associated member of TESOL U.S.A., TESOL European Union EUTA, TESOL Asia, TESOL Middle East and TESOL South America. ALL ACT TESOL / TEFL Certificate approved by TESOL Canada & TESOL U.S.A and certified through the Canadian Government. All ACT TEFL qualified students can also apply for TESOL Board exam through TESOL Canada to receive an exclusive TESOL Certificate certified and notarized by Canada and USA government.
Fort Hays State University (FHSU)

Asian College of Teachers (ACT), award winning Asian leader in teacher education is in academic partnership with Fort Hays State University (FHSU), Kansas, USA as it aims to bring the expertise and enhance the opportunities for students who will make a foray as future educators and educational administrators.
FHSU which began its first academic session in 1902, is a progressive, entrepreneurial university of the Midwest comprising of 15,000 enrolled students and offering certificate and degree programs at the associate, bachelor's and master's levels through 31 academic departments. The University also offers a Doctorate of Nursing Practice degree.

ACT will be jointly conducting 4 Master Degree online courses with FHSU namely:-

Master of Science in Educational Administration
Master of Science in Education (English Speakers of Other Languages)
Master of Science in Special Education – High Incidence
Master of Science in Special Education – Gifted
The academic partnership between ACT and FHSU will provide the valuable exposure for students, embedding requisite knowledge and developing experience for better employment.